Chinese bank provides Ehang with $149m in credit facilities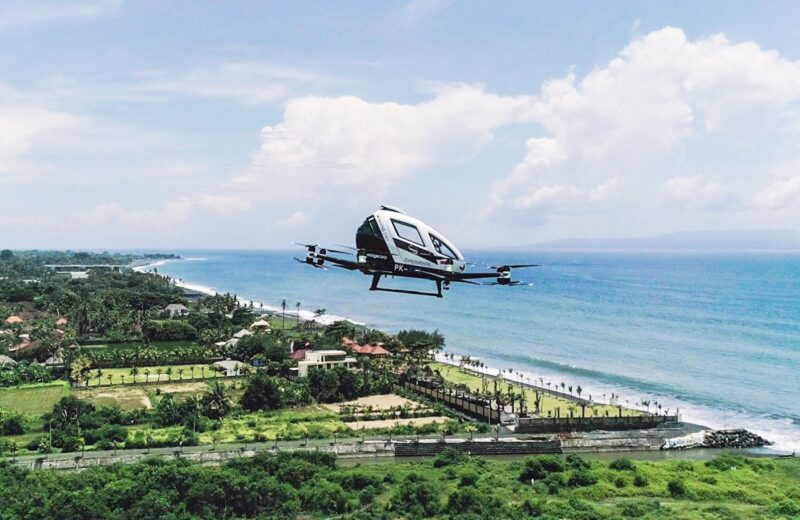 EHang Holdings has partnered with the Agricultural Bank of China's Guangzhou branch to support operations in the country. ABC Guangzhou, one of the 10 largest commercial banks globally, is expected to provide EHang with credit facilities of $149m (RMB1bn).
The extra funding will be used in R&D, manufacturing, and sales and operations, said the firm.
"We are very pleased to enter into a strategic partnership with ABC Guangzhou Branch," said Huazhi Hu, Founder, chairman and CEO, EHang. "The RMB1bn indicative facilities for cooperation will further diversify our funding channels and facilitate our financial flexibility and liquidity to support the continuous execution of our strategic plans and drive our growth momentum in the long run."
Dalong Li, vice president, ABC Guangdong branch and president of ABC Guangzhou branch, said "The strategic partnership with EHang is ABC Guangzhou Branch's first with an AAV technology company in the emerging UAM sector. We strongly support the improvement of the urban transportation and are committed to providing high-quality financial services to high-tech enterprises in this field. The partnership also demonstrates our determination to actively implement China's 14th Five-Year Plan and support the development of strategic emerging industries."
EHang is currently working with China's civil aviation administration to get its EH216 autonomous aircraft type certified. The firm is also developing the VT-30 eVTOL aircraft, an autonomous lift-plus-cruise winged aircraft designed to carry out longer range missions.
Last week, EHang also announced a partnership with Enaire, Spain's national air navigation services provider. The eVTOL developer said the partnership is intended to support research, development and innovation when it comes to U-Space and urban air mobility (UAM) in Spain and Europe.