Mayman receives $1.25M from AFWERX Agility Prime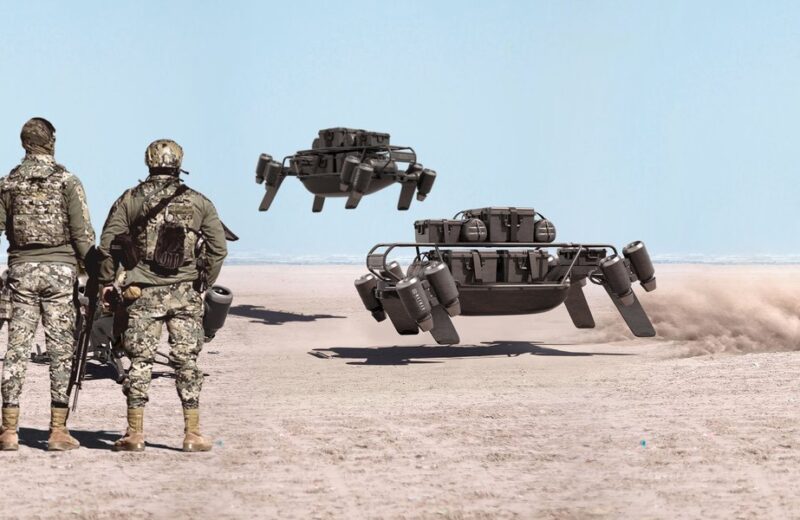 Mayman Aerospace has received $1.25m from the US Air Force's AFWERX Agility Prime initiative that will fund development of its air utility vehicle (AUV).
AFWERX, a technology directorate of the USAF Research Laboratory, believes Mayman's AUV, Speeder could be a solution for military logistics support.
Capable of moving 600lb+ of payload at 500mph, the platform is scalable – from a suitcase to the size of a small car – is transportable in a pick-up truck and requires minimal field support, said Mayman.
Founder, David Mayman said: "Speeder is a disruptive technology that is changing the way we think about small VTOL aircraft. It has incredible capabilities and is perfectly suited to complex, demanding and often dangerous DOD contested logistics missions."
"With the AFWERX funding we are even better positioned to deliver and certify Speeder for military requirements within the next eighteen months," he added.
Mayman has completed initial tethered flight trials with two Speeder prototypes. Trials with a third, the P2 prototype, are currently under way. P2 is anticipated to fly off-tether under FAA Experimental certification by the end of this year.
Lt. Col. Nathan P. Diller, director, AFWERX program said: "We welcome Mayman Aerospace to the program, we are pleased to be supporting the development and testing of their aircraft and look forward to the results."
California-based Mayman has begun accepting letters of intent from customers and is ready to take pre-orders for the aircraft.