EHang: Revenues down, losses up as certification enters 'final stage'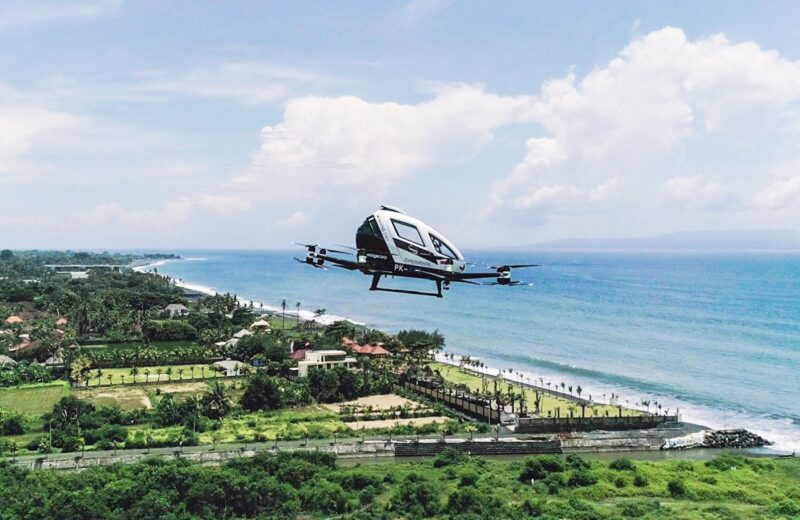 Revenues were down 44% and net losses climbed to $10.8m on the previous quarter during EHang's third quarter (Q3) as the firm entered the final stage of certification process.
Total revenues were RMB8.2m ($1.2m), compared with RMB14.6m in Q2 2022. Partly driven by a decrease in deliveries during Q3, there were four EH216 AAV units delivered in the quarter, compared with 8 units in the Q2 2022. Gross margin came in at 65.9%, a 1.2% decrease from 67.1% in Q2.
Operating loss of RMB73.7 million $10.4m and adjusted operating loss (non-GAAP) of RMB52.9 million ($7.4m) fed into a net loss of RMB76.5m (US$10.8m), compared with RMB73.9m in Q2 2022.
Cash, cash equivalents, restricted cash and short-term investments balances were RMB208.8 million ($29.4m) at the end of Q3.
Huazhi Hu, EHang's founder, chairman and CEO, said: "While the unfavourable market impact of the Covid-19 resurgence in China added pressure to our third-quarter results, we made meaningful progress in type certification and other areas that will fuel our long-term growth." 
Specifically, the EH216-S Type Certification process has entered into the final phase of demonstration and verification of compliance after all the certification plans were officially approved by the Chinese aviation authority (CAAC). 
"This reflects the diligent work from our team and tremendous support from the aviation authorities and the aviation industry. As we have almost completed the most arduous points in the process, we remain fully confident to complete the world's first airworthiness certification for the human-carrying unmanned aircraft system. We will continue our efforts to expedite what remains to make it happen as soon as possible," said Hu.
With all of the certification plans officially approved by CAAC, all specified review subjects have been confirmed, including performance and flight, structural strength, design and configuration.
The final phase is to conduct verification reviews through laboratory tests, ground tests and inspections, flight tests, data analysis. 
Over the past few years, EH216 AAVs have completed more than 30,000 flights, including passenger-carrying trials and tests in extreme environments involving high altitudes, typhoons, deserts and heavy fog.
In October, EHang signed a memorandum of understanding regarding the partnership with Hong Kong Aircraft Engineering Company Limited (HAECO), a subsidiary of Swire Group. The firms will work across areas such as manufacturing and assembly, continued airworthiness, digital platforms, aircraft maintenance, and talent training, to co-develop systems that meet the needs of continued airworthiness and after-sales maintenance services in preparation for commercial operations.
Hu continued: "We also entered into a partnership with HAECO for advanced air mobility that addresses the needs of continued airworthiness and after-sales maintenance services in preparation for the EH216 commercial operations. Meanwhile, we continued with more flight demonstrations across Asia and Europe to lay solid foundation for our overseas market development."