Horizon shifts to seven-seat aircraft design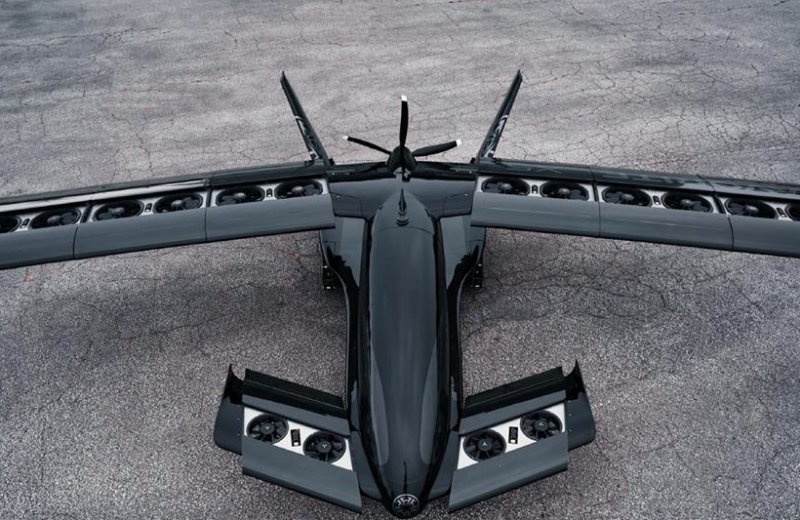 Horizon Aircraft has shifted the design of its prototype hybrid eVTOL aircraft and is now targeting production of a seven-seat capacity model – the Cavorite X7.
Initially, Horizon had planned to design and produce a five-seat aircraft. However, off the back of positive prototype flight-test results alongside aerodynamic, structural, and electrical analysis, it now thinks expanding to include room for one pilot and six passengers is possible. The redesign has been met with positive reaction from potential buyers in the medevac, business aviation and commercial cargo sectors, it said.
Brandon Robinson, CEO of Horizon Aircraft, said: "The shift to a seven-seat aircraft has been discussed since the beginning of our hybrid eVTOL initial concept. It's a size that just makes sense commercially. We are very confident our unique fan-in-wing technology can support this new and larger platform and our testing results have provided us with confidence that we can potentially scale to an even larger aircraft."
Horizon's new prototype design is now called "Cavorite X7", replacing the Cavorite X5. The X7 will have an estimated gross weight of 5,500lbs (2,494kg) with a projected useful load of 1,500lbs (680kg). An estimated maximum speed of 250mph (402kph) and an average range of over 500 miles (800km) with fuel reserves, the X7 will be most suited medevac use cases, said Horizon. Although, the firm added it would also be attractive to the regional air mobility (aka RAM) market – moving people and cargo 50 to 500 miles.
By designing the Cavorite X7's hybrid electric power system in way that it will, after vertical takeoff, re-charge its batteries enroute when flying on the wing to its destination. After a vertical landing Horizon is aiming for a full battery array recharge in under 30 minutes.
Horizon is testing its 50%-scale aircraft on the basis it should reduce technical risk moving forward as the firm continues to develop a full-scale aircraft. To date, Horizon has won several grants and a US Department of Defense research and development contract award to further development of its hybrid VTOL concept.