H3X ships first HPDM-30 motor drive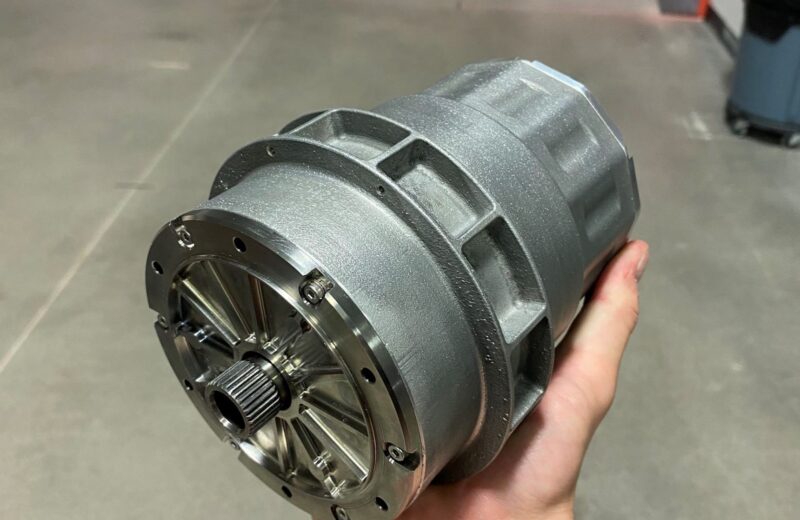 H3X Technologies has shipped its first HPDM-30 electric motor drive to a paying customer, marking its commercial entry into service. 
The Denver, Colorado-based firm announced the milestone on social media with the promise of many more to come. H3X builds the HPDM-30 in-house, which is a high power density integrated motor drive with a continuous power rating of 33kW and an overall mass of 4.1kg. Capable of what is known as four quadrant operation, the HPDM-30 can be used both as a motor and engine. It can also be stacked axially to form 66kW and 99kW machines.
The motor drive is based on the same technology as H3X's previous product, the HPDM-250. Slightly larger than HPDM-30, it combines the electric motor, inverter, and gearbox into a single unit. However, the new iteration has been combined with a new  silicon carbide FET inverter running an in-house developed self-sensing rotor position algorithm.